The entire Internet discusses the dress. We tried to understand why a seemingly simple question such as "What color is the dress?" divided the Internet in half.
The essence of this unusual phenomenon is the different perception by our brain of reflected light.

We always have a choice of how much light falls on the retina.
Illumination of an object depends on two factors: how much light fall on the surface, and gow much is reflected. In the case of the dress some users perceived the dress blue and black as the colors with sufficient lighting, but with a lesser degree of reflection. The second option – less illuminated, but having a higher degree of reflection of white and gold.
Thus our perception of color depends on the so-called image processing from top to down. It starts in the brain and continues its movement, filtering information through personal experience, expectations, certain eye movements, or even what we have seen for a few minutes before. For example, a certain color perception may be affected by the fact that you have seen the dress (or tissue) of the same texture and shape before.
Researchers in most cases do not pay attention to such individual differences in perception. This phenomenon is common, because the light that we interpret on a daily basis, is also a certain shade of blue.
Whatever it was, this disagreement has reached a colossal scale. Everybody has already discussed the dress, including the stars. According to statistics, about 75% see gold and white, and the remaining 25% – black and blue.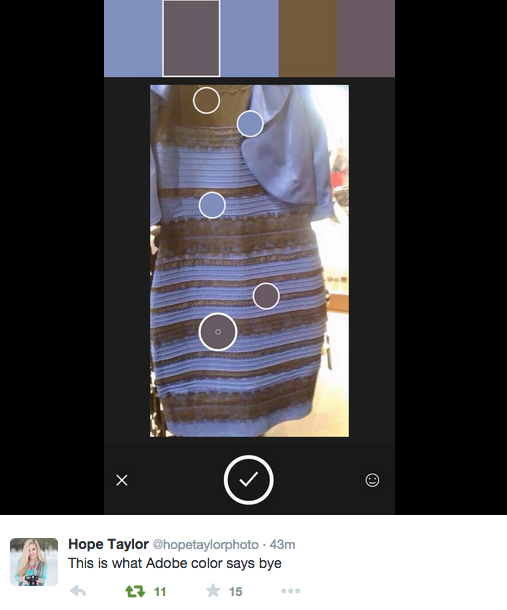 16 couples managed to quarrel because of disagreements.
During its brief existence the image has already become a meme and got its own hashtag #TheDress.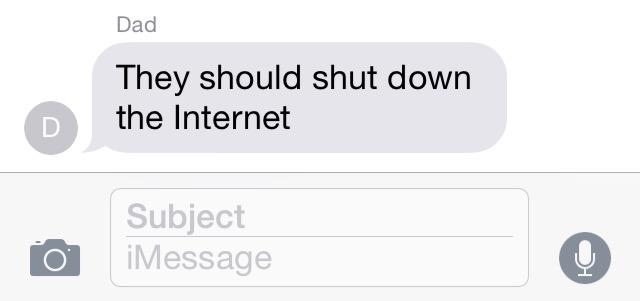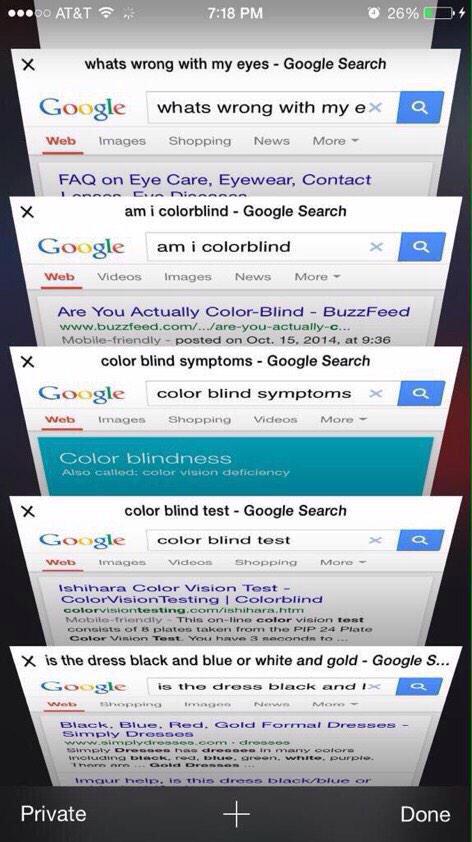 This phenomenon is a kind of variation of the famous Adelson's optical illusion with a chessboard. In the picture below the cells "A" and "B" are of the same color.
In addition, there is still a lot of different variations on this theme.
Here's a light-green circle goes around.                          And here white spots turn into black.